Premium Outdoor Furniture
We offer a large selection of premium wooden outdoor furniture that is guaranteed to improve your property and provide countless hours of rest and relaxation! Check out some of the different models we offer below. All of our furniture comes in your choice of honey gold or canyon brown stain. Visit local sales lot for pricing.
*The following styles shown apply only to Watson's Portable Buildings' Sales Lots in the following areas: McMinnville, Morrison, Murfreesboro, and Tullahoma.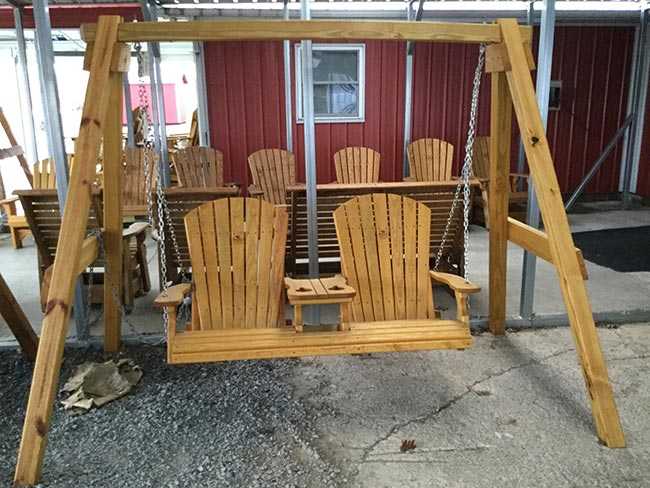 Console Swing with A-Frame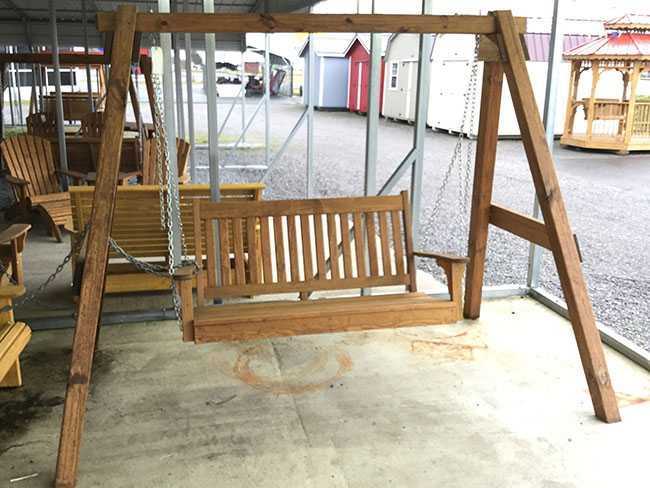 Garden Swing with A-Frame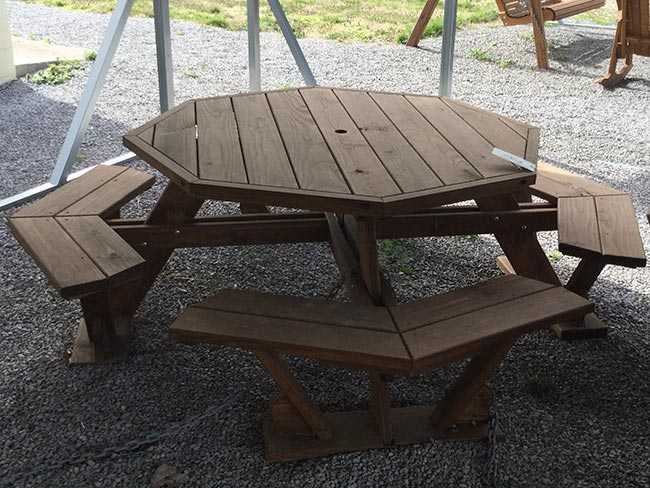 Octagon Table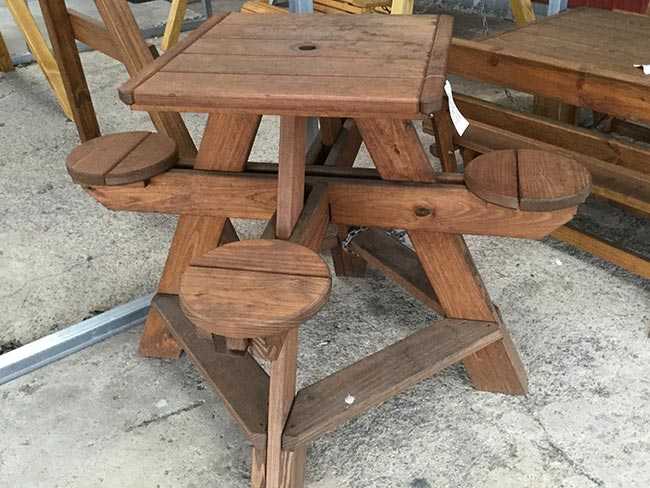 High Table with Attached Seats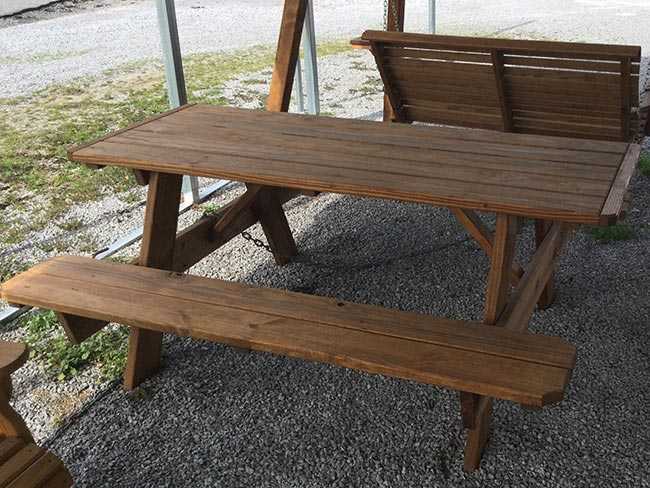 6' Picnic Table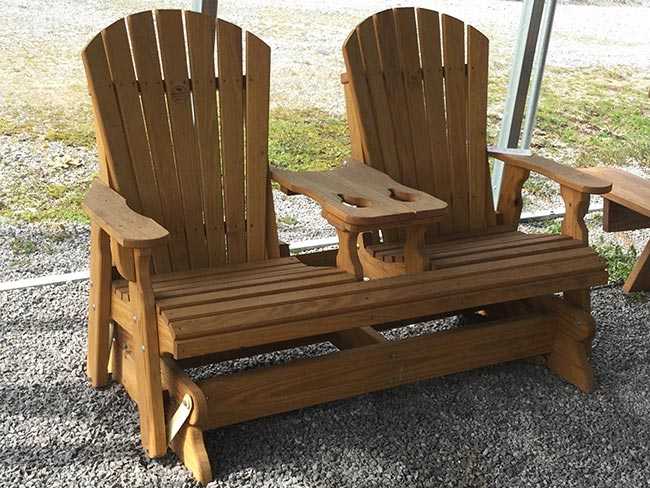 Console Glider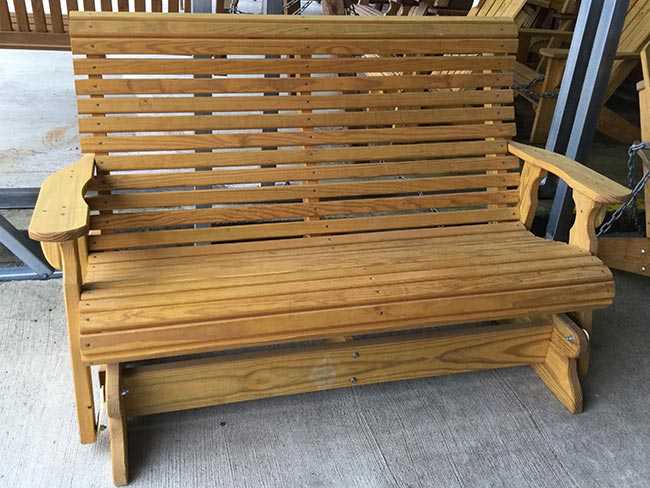 5' Rollback Glider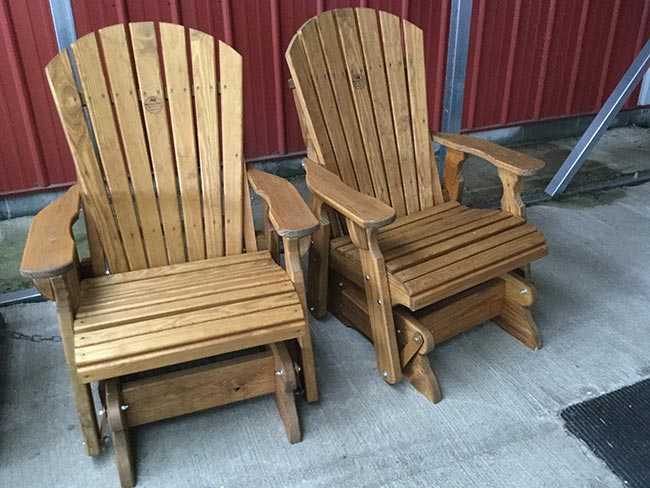 Single Adirondack Glider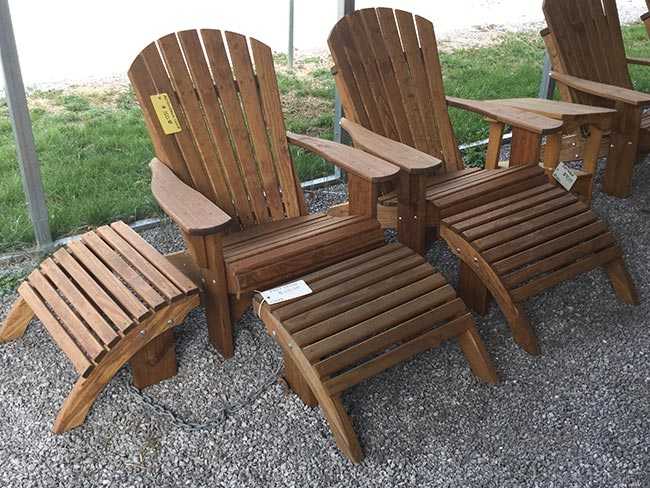 Adirondack Chair with Footstool
Balcony Chair