Rent-to-Own ~ Buy it when you're ready!
Value – With our easy Rent-to-Own plan options, you can protect your valuables for a reasonable monthly payment.
All while working towards ownership!
Convenience – With our Rent-to-Own financing, there are no credit checks or application hassles, Just a simple rental contract, and you can enjoy convenient storage right in your backyard!
Flexibility – Our plans are super flexible! You have the option of 90 days same as cash, 36, 48, or 60-month Rent-to-Own plans, and the best part is that you have no long-term obligations! Also, the earlier you payoff, the more you save!
What Our Customers are Saying!
GO FOR THE BEST!
We offer a wide variety of affordable Backyard Storage Sheds, Playhouses, Playsets, Awnings, Patio Covers, Carports, Garages, & More!
At Watson Barn Rentals, you can count on us to be your one stop for custom and standard storage solutions for ANY budget!!
We also offer portable building moving services! If you need a shed moved, give us a call and one of our customer representatives would be happy to work up a quote!
Most Popular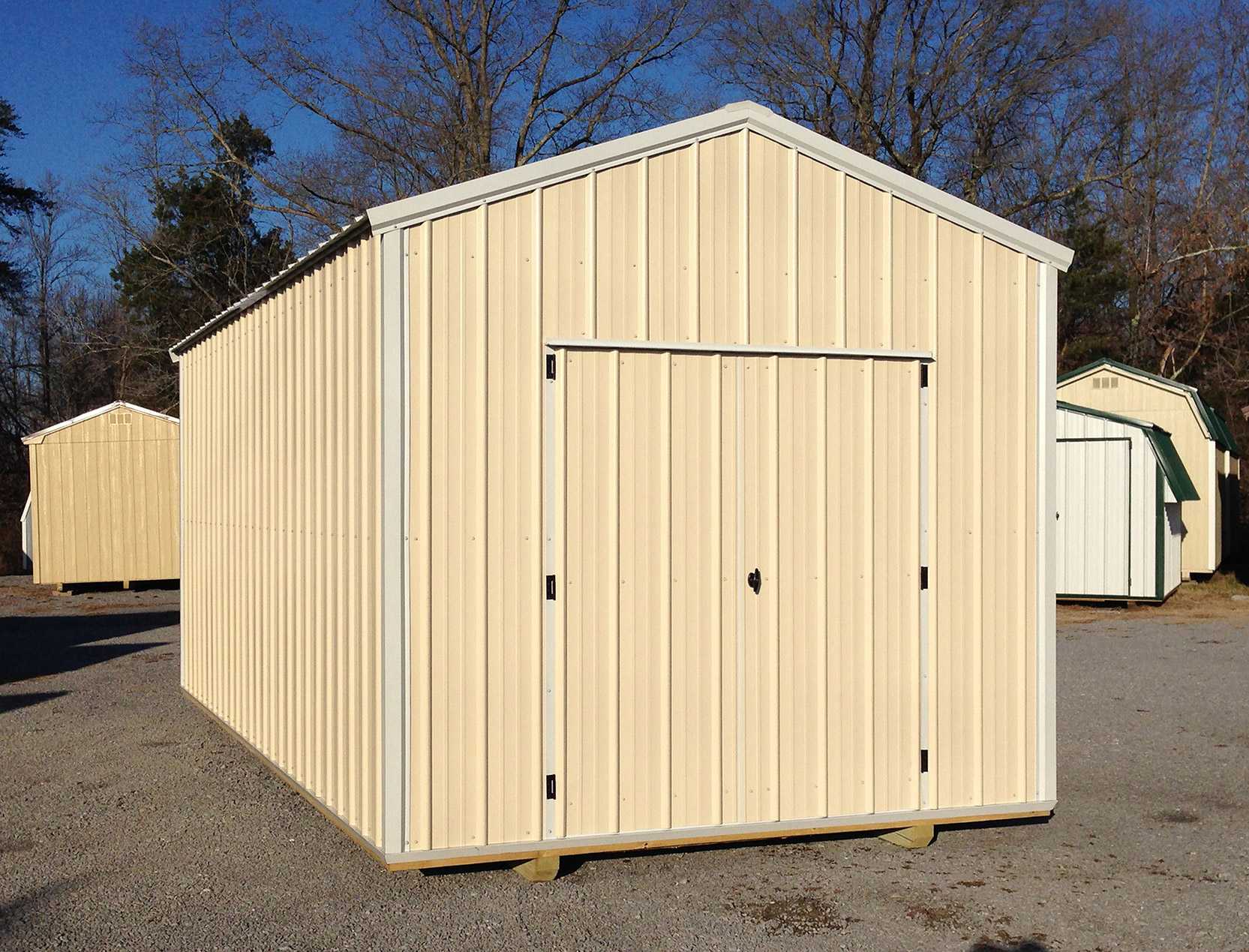 Value Metal Sheds
#1 40 Year Painted Metal
2x4 Construction on Walls & Roof
3/4" Water Resistant Floor
2x6 Pressure Treated Floor Joists
4x6 Pressure Treated Runners
2 Premium Polycarbonate Skylights
66" Double Doors (12' wide - 80")
Premium Wood Siding Sheds
LP Smart Panel Siding
Premium 2x4 Framing Lumber
16" O.C. Wall Studs
Premium 3/4" Advan Tech Flooring
Pressure Treated Joists & Runners
60" Double Doors & One 2'x3' Window
2 Coats of High Quality Exterior Paint
#1 40 Year Metal Roofing
2 End Vents
What is Rent-to-Own?
Serving our rental customers and dealers with over 10 years of quality service and experience. It is our pleasure to answer your call in person, and help you to the best of our ability!
Office Hours
| | |
| --- | --- |
| Monday - Thursday | 7:30 AM - 5:00 PM |
| Friday | 7:30 AM - 4:30 PM |
| Saturday | By Appointment Only |
Recent Posts
When it comes to options for your new shed, the possibilities are nearly endless! Today, we'll weigh the pros and cons of all the different shed options.
When you purchase a shed, one of the first things you notice is that there are a few different shed styles to choose from. How do you decide which one is best for your situation? In this article, we discuss the pros and cons of the three general styles that Watson Buildings offer in our line of premium portable storage sheds.
In this short article, we explain how to choose the best size shed to suit your needs.